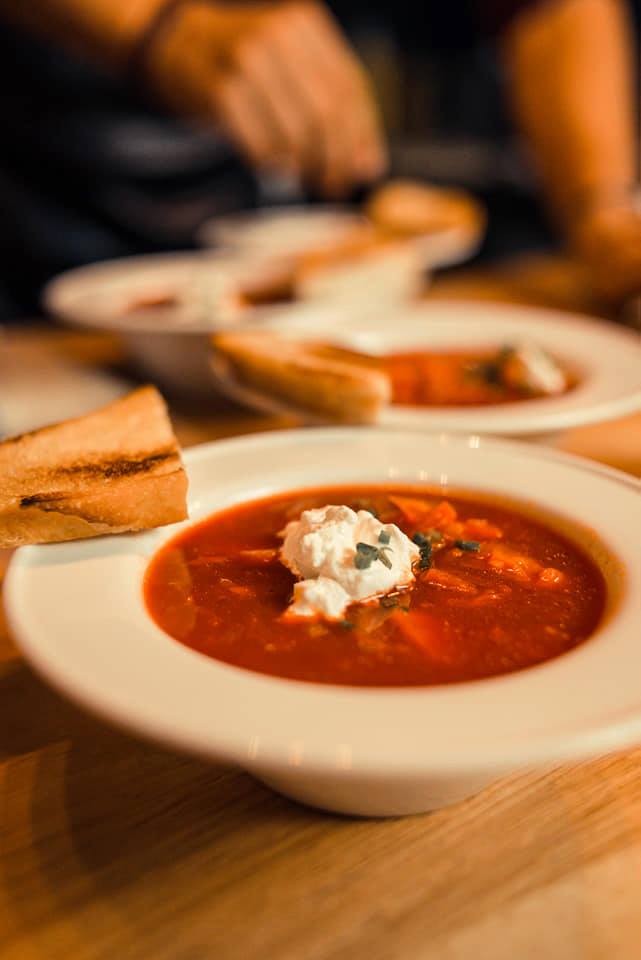 The Moon Under Water
Russian / Thong Lor & Ekamai • $
Bangkok's first authentic Russian restaurant from man about town chef Alesha Voronin. The concise menu offers authentic homespun classics, from pelmeni (pork and lamb-filled dumplings, B280) and vareniki (potato-filled dumplings, B250), to borscht, a classic Russian beet and vegetable soup, available with either pork stock or veggie kidney bean stock (B220). For something heartier, opt for the and rustic, Brandy-cured Ukrainian sausage served with pickles and mashed potato (B390).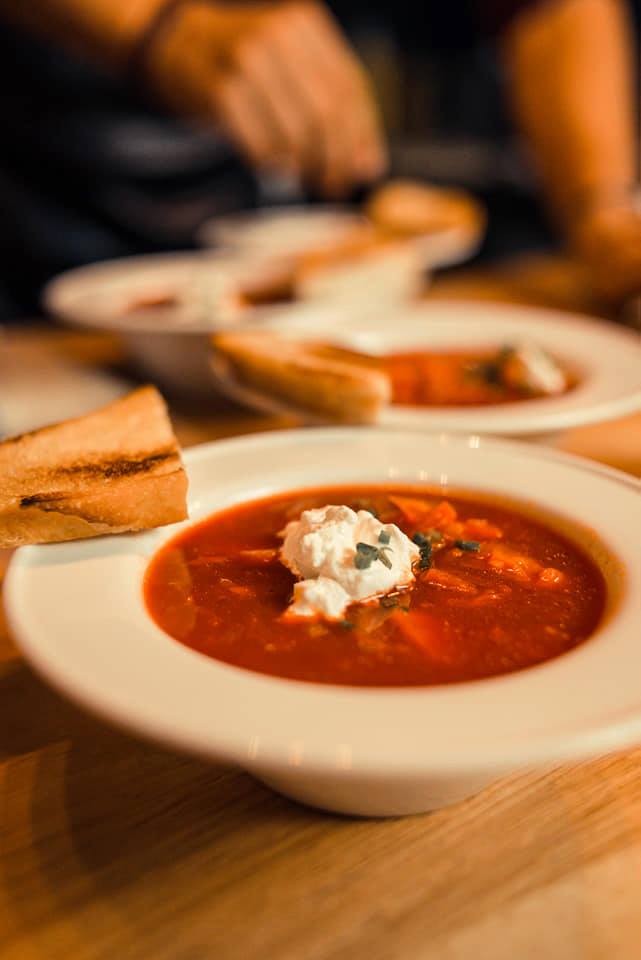 Venue details
From Chow Traveller:
The Moon Under Water – Finally Russian Food in Bangkok!
I first discovered my affinity for Russian cuisine in the unlikeliest of places, the country of Niger. While living in Niamey, Niger my friend's Russian wife would return from Moscow with all kinds of goodies. I immediately fell in love with Russian food the second I bit into a slice of crusty bread slathered in a spread of blended pork fat and garlic and washed down with a shot of ice cold vodka.
I was really surprised that despite the large Russian community living in Bangkok there were no options for authentic Russian cuisine. A query to fellow Bangkok foodies directed me to one chef, Alesha Voronin. All agreed that he was a magician in the kitchen but unfortunately he was only doing pop-up dining experiences. Then something happened last month. Alesha opened a Russian restaurant called The Moon Under Water.
Excited, I immediately planned a visit. I was completely blown away by the food, its quality, flavor, and presentation. I was equally impressed with the extraordinary value. Here you can experience amazing Russian food in Bangkok without breaking the bank!
Because Russian food doesn't really lean on spices it's often thought of as bland. But at The Moon Under Water there is flavor beyond what you'd expect in every dish, and then always a finish that just blows you away with each bite. My good pal Jake who accompanied me on the visit best described the sensation as a "mouthgasm".
With an open kitchen diners can watch Alesha and his team fly about the kitchen, caramelizing onions, rolling blinis, and plating dishes. The results transcend delicious. It's emotional.
Read full review on BK
Cuisine

Russian

Price

$

Opening hours

12-12

BTS

Phra Kanong (BTS)

Address

Soi 48, Sukhumvit Rd, Khwaeng Phra Khanong, Khet Khlong Toei, Bangkok, Thailand